St Fiacre's has many well designed facilities including: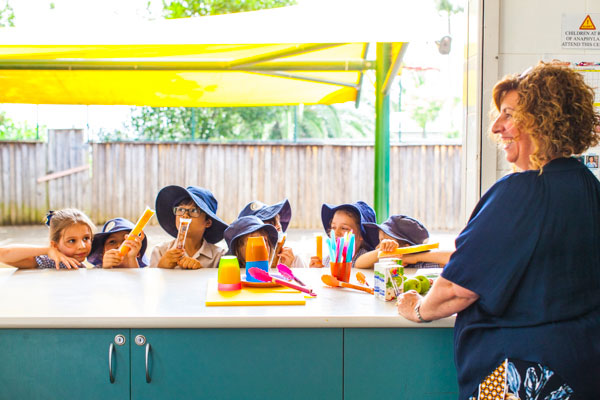 Canteen
Our school canteen is open each Friday for healthy snacks. On special days the canteen has meal deals available.  Our canteen operation depends on the generous support of parent volunteers.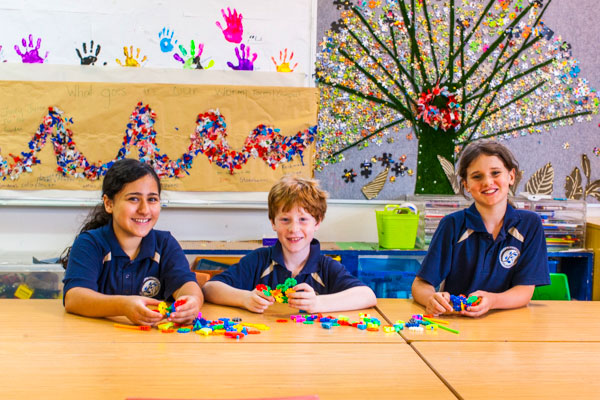 Before and after school care
Leichhardt Out of School Hours Care (LOOSH) provides before and after school care for our children.  Before school care runs from 7:00 – 8:15am each morning, and after school care runs from 3:05 – 6:00pm each afternoon.  LOOSH care is provided on our school grounds after school and at Leichhardt Public School before school.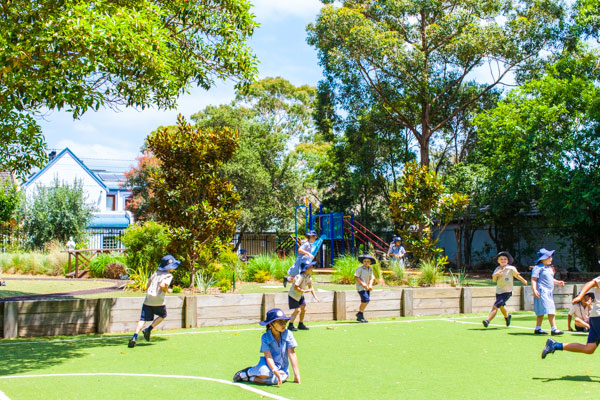 Playgrounds
With the wonderful support and efforts of our P&F, we have been able to renovate the and upgrade our playground.  It is a green and inviting space that sparks the imaginations of our children, providing them with various play areas, vegetable garden, equipment and a beautiful prayer garden for reflection.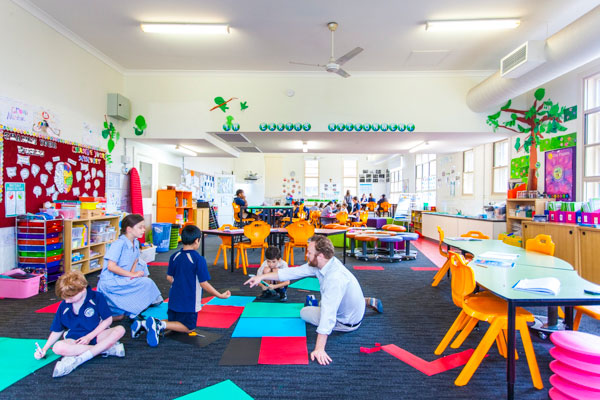 Classrooms
Our contemporary, spacious classrooms are characterised by natural light, colour and texture with a feeling of warmth and comfort in each individual space. The open flexible learning spaces are filled with modern, state-of-the-art furniture providing autonomy for student learning.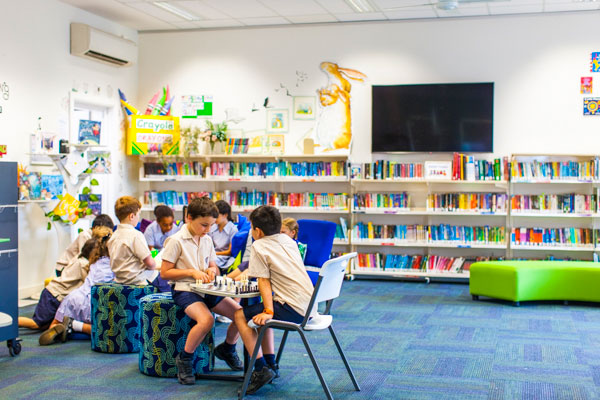 Library
The modern and welcoming library can be accessed throughout the week. This learning space reflects the pedagogy of the classrooms and is filled with contemporary furniture providing a place for students to enjoy the array of quality literature.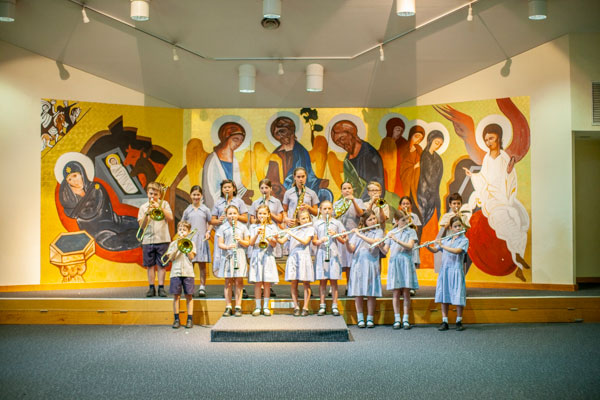 School and Parish Hall
The school has access to the parish hall which is utilised for sport, assemblies and other school activities.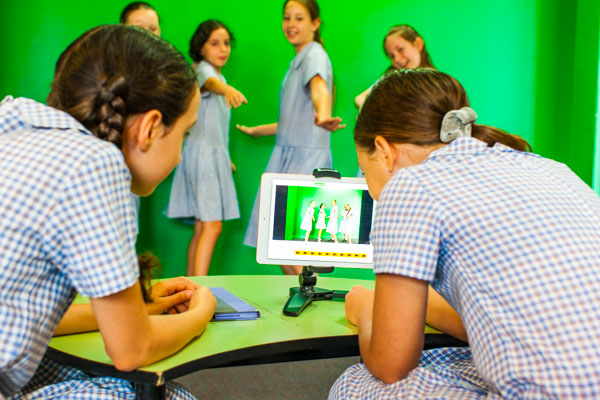 Multipurpose Room
The school has a large space utilised for multiple purposes. The school's specialised music and art teacher make use of this space each week as do our band and private music lessons. There is a green screen for filming and open learning space for STEM education. This space is shared with the after school students each day.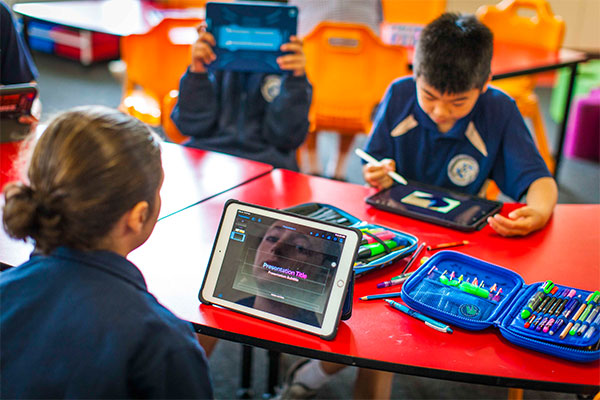 Technology
St Fiacre's utilises a range of technologies to support teaching and learning and prepare students to be active and responsible digital citizens. We are BYODD (bring your own designated device) from Year 3 with banks of iPads in Kindergarten, Years 1 and 2. The Library learning space also has a large bank of iPads which are utilised by teachers and students for research and online learning activities.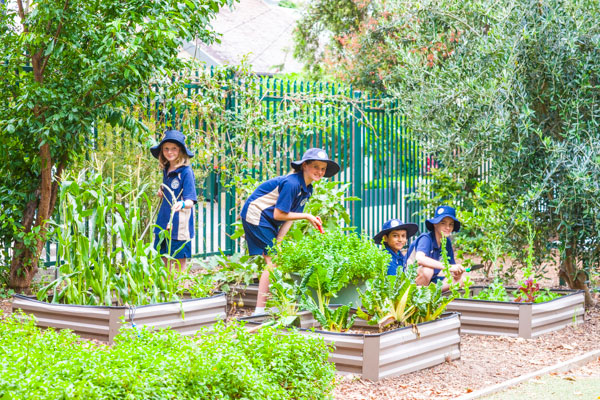 Food Garden
The Fiacre's Food Garden (named after St Fiacre, the patron saint of gardening) gives our inner-city children a 'hands-on' opportunity to experience the thrill of planting, growing and eating food they have grown themselves. The gardening club plant, tend to, and reap the rewards of their hard work under the guidance of a gardening supervisor.