By connecting to the real world of students' lives, authentic learning enables students to become lifelong learners who contribute to society and the wider world as active and discerning citizens. Authentic learning is central to our work as Catholic educators because it promotes the continual growth and wellbeing of the whole person — spiritually, intellectually, emotionally, socially and physically.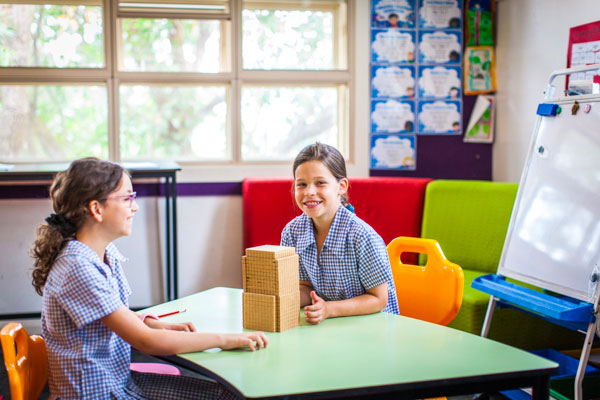 Research maintains that the key to learning today is both the physical space and the social space. Here at St Fiacre's we aim to provide both. Our open plan flexible learning spaces allow for collaboration, creativity and inquiry. Our furniture provides areas for discussion and investigation and quiet areas for reflection, thinking and exploring. 
At St Fiacre's Catholic Primary School Leichhardt, our culture of thinking and learning builds a collaborative community of reflective learners through our staged learning environments with open-plan learning spaces that enable flexible learning groups. Our teachers are committed to a relevant, engaging and inclusive curriculum to develop creative and critical thinkers, by utilising thinking routines to actively promote, visibly display and value students' thinking. We personalise our teaching and learning to improve student growth through learning experiences that are collaborative, flexible, adaptive and open-ended. Differentiated teaching and learning programs ensure all student needs are addressed.